Frequently asked questions
About the Store
What's the deal with this art store?
This is the official website for artwork made and produced by Erik Brede Photography. Any artwork ordered from this site is genuine and from a limited edition. By ordering directly from the artist you save money and time and supporting the artist 100%.
ABOUT THE QUALITY
All prints are produced by WhiteWall Inc. WhiteWall sets the bar extremely high, which has been confirmed by numerous independent reviews in reputable magazines They have been voted the world's best photo lab in 2020 by 29 photo magazines from around the world. WhiteWall is the exclusive supplier of LUMAS – the largest gallery for editions of contemporary photo art in Germany and Europe. Read my Reviews
Is the artwork signed?
Every Limited Edition Print purchased from Erik Brede Photography comes with a unique signed certificate of authenticity with an integrated security seal, certificate hologram tamper seal with CoA#, and a signed label that can be affixed to the back of the artwork. The document is mailed to the customer as soon as the artwork is delivered and accepted. The print has to be marked with the Certificate of Authenticity Seal and the signed label to be regarded as genuine. The system is designed to protect the security and genuineness of your limited edition artwork and reduce the risk of forgery. Please read my section on how to make the print signed here.
What is an AP-print?
AP stands for Artist's Proof and is a test print made for the artist to check the quality of the artwork and are very exclusive. Only 1 print will ever be produced per photograph edition. They will be signed, Initialed "AP" and numbered and can be slightly different from Limited Edition Prints.
Can I get a custom size print?
Yes, you can! I would be happy to work with you to create a custom piece for your space. I can also work with your budget for smaller prints.
My printing partner, WhiteWall Inc., has a large selection of mediums for custom prints. From different paper types to aluminium, acrylic, canvas, textile and wood print. Please contact me to discuss your needs for a one-of-a-kind commission piece.
Is it safe to order from this site?
Yes! This website is a complete SSL secured site meaning that all traffic is encrypted. You can shop at www.erikbrede.com with confidence. I have partnered with Stripe Inc., a leading payment gateway since 2009 and PayPal.com, to accept credit cards and electronic check payments safely and securely for my customers. You can also use BACS – Direct Bank/Wire Transfer or ask me about BitCoin Payment.
Transport Layer Security (TLS) and its predecessor, Secure Sockets Layer (SSL), are cryptographic protocols designed to provide communications security over a computer network and Internet, and Erik Brede Photography uses the last TLS/SSL standard. Please note that a secure internet connection is active when your web browser address starts with "HTTPS" and not "HTTP".
What's the deal with Anti-fraud checking?
I use an Anti-fraud checking system before any transaction is made. The use of the anti-fraud system is for your and my safety. There must be a correspondence between address information used when placing the order and the information Registered on the card used. If not the transaction will fail.
For PayPal payment, this check is made by sending an email verification to your PayPal address. Please read the email and click on the link to verify your email. The order is on hold until the email is verified. If you don't see any emails, please check your spam folder.
What's your privacy policy?
Erik Brede Photography will never share your information with any third party. Who is a third party? Well, the first party is Erik Brede Photography. and the second party is you. So a third party is anyone other than Erik Brede Photography and you. Please read my complete Privacy Policy here.
Payment
Do you accept Check, Google Wallet or some other weird payment system that I like? -> No, I only use Stripe and PayPal. I accept all four regular credit cards: VISA, MasterCard, AMEX and Discover. You can also pay using Cryptocurrency like BitCoin ($BTC), Ethereum ($ETH), TasteNFT ($TASTE) and Binance ($BNB). Norway stopped using checks years ago so this is an invalid and outdated payment method.
Don't like to use a credit card online? No problem! Now also accepting BACS – direct bank/wire transfer. For BACS – Just choose direct bank/wire transfer on checkout and you will receive the required bank information.
Note that your order will not be produced and shipped until the funds have cleared in my account.
Shipping and Returns
World Wide Shipping
I don't live in Norway, the best country in the entire world by any metric. Can I still buy your artwork?
Yes. Erik Brede Photography ships directly to more than 50 countries around the world. If you live in a country not listed in the checkout form and still like to buy one of my artwork, please use a Shipping Forwarder in the USA or EU to handle the shipment all the way to your doorstep (Read More).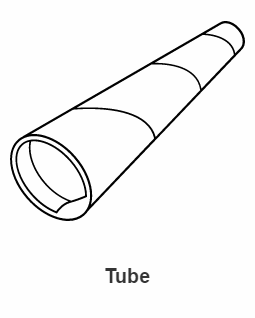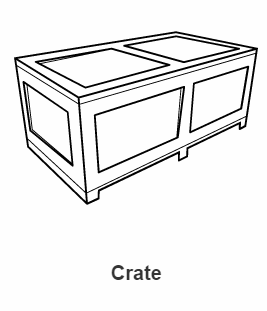 Also, additional taxes and duties may apply to your international order. I have no control over that.
My order arrived incomplete or damaged
Within 24H of your merchandise delivery date, take photos of damaged artwork and packaging, and email the information and photos to contact@erikbrede.com. Save the original packaging for return. Then take a deep breath. Contemplate the transience of all things. In your mind's eye, envision the faces of everyone you love and everything you hold dear, and let them go. In the meantime, I'll help you out.
I would like to return my order
My return policy is very simple.
Artwork can be returned within 7 days of being received under the following conditions:
Product not compliant: the product received does not match the product ordered
Damaged product: the product received is damaged or broken. A new print will be ordered as soon as the condition of the damaged product is verified.
The return of artwork must comply with the following conditions:
The artwork must be returned in the state in which it was received
In its original packaging
Shipped back under the same conditions as it was delivered
The buyer is liable for and must pay the cost of return shipping.
Return due to unexpected taxes and import fees are not in accordance with the agreement and will not be refunded.
Money-back & refund
Should artwork be returned in compliance with all the above conditions, the price of the purchased artwork and the original shipping costs will be refunded to the buyer (The buyer is liable for and must pay the cost of return shipping).
Please note – I do not reimburse the outgoing or return shipping charges and price of the purchased artwork unless the return is due to a defect in quality. Unpaid import duty and other unexpected import expenses are not grounds for return and will therefore not cancel the purchase contract between the buyer and Erik Brede Photography.
My order never arrived
Check your order confirmation email for the tracking number. If that doesn't work, send me an email, tell me what you ordered and your order number, and I'll help you out. All artworks are sent directly from the printing lab using UPS, TNT, FedEx, DHL or DPD
What else?
Let's see…I don't charge cancellation fees, I replace artwork that arrives damaged, and if your order needs to be refunded based on my return policy, I'll issue your refund within 14 business days from our last email.
Do you still need help?
Okay, fine. You can send me an email at contact@erikbrede.com. Please include your order number and any other relevant information.