Norwegian visual- and photo artist transforming ordinary spaces into one-of-a-kind experiences. Jazz up your walls and bring life to your space with luxury and unique artwork for any modern home, hotels and corporate spaces.
What happens when an eleven-year-old boy sneaks for the first time into the darkroom of film development? He falls severely under the spell of this great magical world and since then his fate has been sealed with pictures of creativity.
This artist doesn't just take a picture, he makes his own version of parallel realities where in fact, one click is never enough to explain our multidimensional existence. [ArtLimes, 2020]
Welcome to my surreal and fine art world
I'm a Norwegian visual artist, born in 1971 in Svolvaer, Lofoten Islands, Norway. My photo journey started at the age of 11 when my father introduced me to the great magic of film development and post-production in his low budget darkroom. Even if the old analogue darkroom is replaced by modern, digital tools like Photoshop and Lightroom, my vision and creative ideas are the same.
Producing a link between the landscape's reality and that imagined by its conceiver is what my artwork focuses on. Influenced by renowned artist like Ansel Adams and Rene Magritte, I create surreal and fine digital artwork.
With a conceptual approach, I try to approach a wide scale of subjects in a multi-layered way to produce a link between the landscape's reality and that imagined by its conceiver. These works focus on concrete questions that determine our existence.
My belief is that art should be accessible to everyone – On this site, you will find different edition, size and price, daily deals, personal communication and the possibility of making an offer on all my artwork.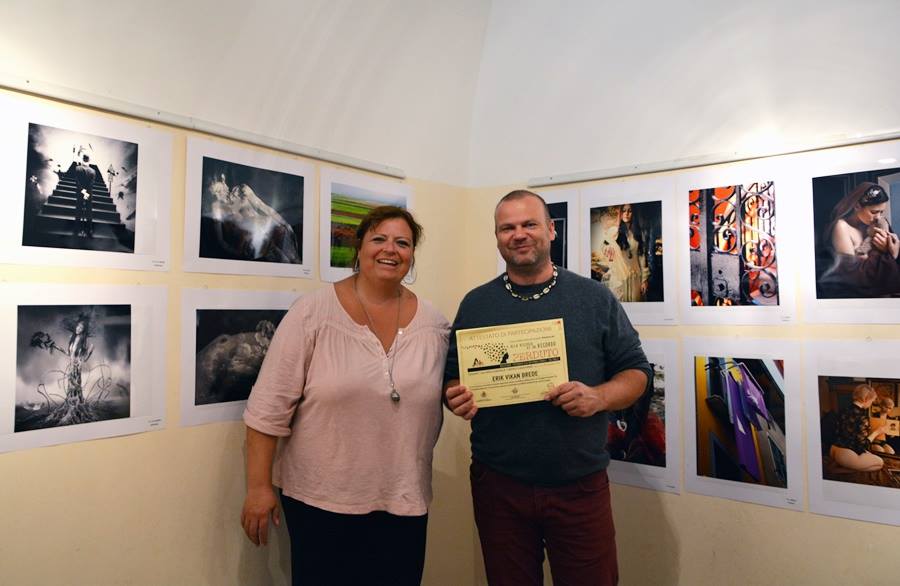 From the "In Search of a Lost Memory" Exhibition in Taranto, Italy.
My favourite quote is:
The best thing about a picture is that it never changes, even when the people in it do. [Andy Warhol]
You don't take a photograph, you make it. [Ansel Adams]
I take enormous pride in my craft. Designed to last a lifetime, my artwork is made from the best materials and on the best photo lab available – WhiteWall, Price for best PhotoLab WorldWide 2020.
Printing and presentation are processes that play an equal part in the creation of my artwork. A fine art photograph is something that can be held, displayed and passed on through time.
A photograph isn't real unless it is printed
Comments and critique are as always welcome. Let me hear your opinion, why do you like this, or even better, how would you approach this scenery. Give me your thoughts… If you can't find anything to critique, a simple "nice" is cool too :))