NEW, EXCLUSIVE PRINT TYPE –
ALU-DIBOND FINE ART: PERFECT FLATNESS AND DURABILITY WITHOUT GLASS
There is no way to present fine art prints that are as clean and pure. The design, consisting of four layers, displays the fine art print directly and without glass. In addition to durability, the permanent lamination on Alu-Dibond ensures perfect flatness. Please be aware that the paper surface is unsealed. This allows the fine art print to unfold its full effect. Please treat the surface with the utmost care accordingly.
1 – Fine Art Print on Hahnemühle Fine Art Baryta Paper
2 – Aluminium Layer
3 – Black Polyethylene Core
4 – Aluminium Layer including the hanging system
Hahnemühle FineArt Baryta is a warm and bright white cotton paper with a glossy surface for impressive colour reproduction and strong contrasts. It is ideal for both colour and black-and-white images.
Optional: Basel Frame – 30mm Solid Wood Floating Frame – Black Oak
Giclée Pigment Print on heavy Hahnemühle Fine Art Baryta paper, a heavy, white, 100% cotton paper with a smooth surface texture that guarantees archival standards. The paper prints have a white edge to facilitate framing  Unframed and rolled in a tube.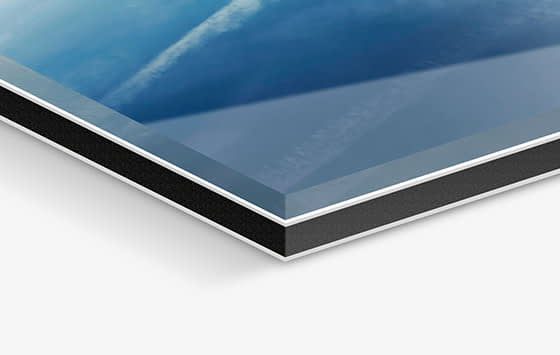 True UltraHD Chromogenic Photographic print on Fuji Crystal Professional Archive Maxima Paper under Crystal Clear high-end acrylic glass – Lots of presence, unbelievable depth and intensified vibrant colours. Aluminium Dibond Backing, Ready to hang.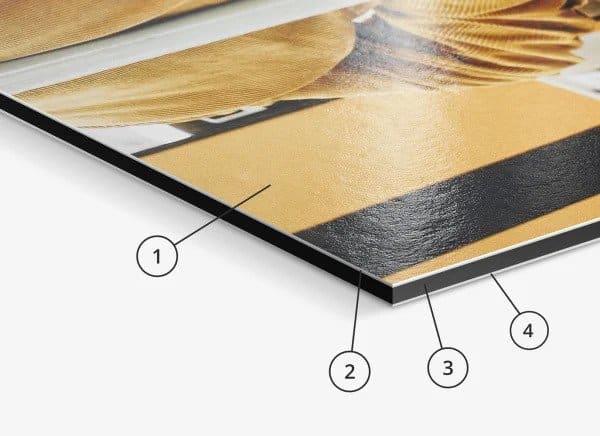 Exclusive 1/1 Alu-Dibond fine art: perfect flatness and durability without glass – Fine Art Print on Hahnemühle Fine Art Baryta Paper permanently laminated on Alu-Dibond Backing, Ready to hang