ARE YOU AN INTERIOR DESIGNER, ARCHITECT, OR CORPORATE ART BUYER IN NEED OF A LARGE VOLUME OF HIGH-QUALITY ARTWORK FOR YOUR PROJECT? I'M OFFERING YOU A SPECIAL OPEN EDITION OF ANY OF MY ARTWORK WHEN YOU NEED 3 OR MORE COPIES OF THE SAME ARTWORK:
60x75cm Chromogenic Print on Fuji Crystal Archive DPII Paper under Crystal Clear high-end acrylic glass – Lots of presence, unbelievable depth, and intensified vibrant colors. Exceptional quality for exceptional pictures. This is a special high-volume print complete with a mounting system on aluminum Dibond backing ready to hang.
In need of other print sizes? Contact me for a custom size – I will work hard to fulfill your requests and needs.
The print comes without a CoA Document but with my logo stamped in the right corner. Perfect for high volume orders, Offices, Hotels, and public spaces where there is no need for a signed, limited edition for a low price (*). The logo in the corner is optional.
The minimum quantity for an order is 3 – Print Volume and Price
Quantity: 3 | Total Price: €1500
Quantity: 5 | Total Price: €2375
Quantity: 10 | Total Price: €3950
Quantity: > 10 | Total Price: €350/each
(*) As of November 2023 – The price for a signed, One-of-a-kind acrylic edition (60x75cm) is €1190
About the Print
A Chromogenic (C-Type) print is any photographic print that has been exposed using lasers or LEDs rather than a traditional bulb (in a darkroom). The paper is processed in a photographic developer, followed by bleach-fix before being washed to remove the processing chemicals much the same as in a traditional analog darkroom.
The high gloss surface of the Fuji Crystal Archive DPII paper produces photos with extraordinary optical depth and expressiveness. The acrylic glass makes the image appear vivid and vibrant in color with an extra sense of depth. The acrylic glass that is used when creating these prints is shatterproof and extremely lightweight making it easy to hang almost anywhere.
The aluminum Dibond Backing consists of a black polyethylene core sandwiched between 2 aluminum sheets, and the integrated wall mounts on the back of the picture make it easy to hang it securely.
Optional addition: Floating Gallery Frame in Solid Wood (Black Oak, White Maple, Brown Alder, or Natural Oak) with a profile depth of 31mm. Frame Price – €200.00 /qty
You are also welcome to buy a Full Commercial royalty-free license and produce your own prints in any quantity you need. Read more about my license here: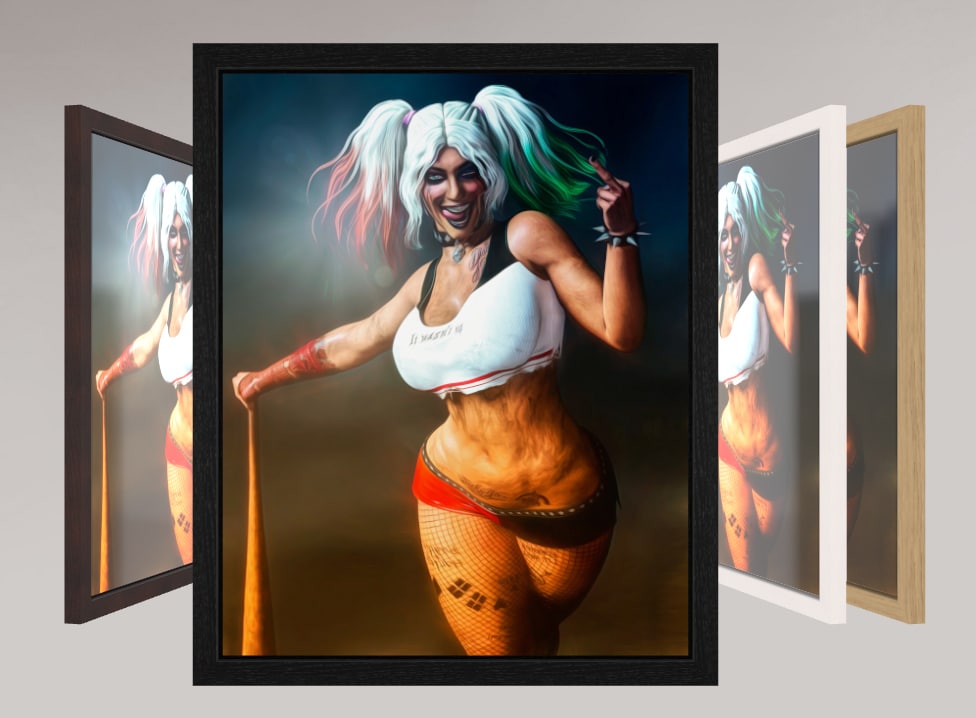 How to order
Fill out a request for a quote in the form or contact me using my contact form or email.
I need the following information:
Name of the artwork of interest
Quantity of each if more than one
Framing or not
Contact information
Email: contact@ERIKBREDE.com
Aamotshagan 40, N-2022 Gjerdrum
Norway